News
Women in Engineering – Rena Forrester

Actemium UK Women In Engineering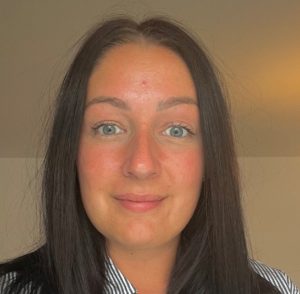 All week we have been shouting about our team of incredible female employees to celebrate International Women In Engineering Day 2022. For us, our Women in Engineering initiative does not end here and we look forward to the future of engineering!
Last but not least, today we hear from Rena Forrester, a Contracts Administrator from our Actemium Walsall team. She tells us about how her career in Engineering started and some of her proudest moments so far!
WHAT INSPIRED YOU TO CHOOSE A CAREER IN ENGINEERING?
"I actually ended up in this position after completing an Admin Apprenticeship within the Business and after this decided to remain in this Industry, I would say I have been inspired to stay due to the team at the business, the level of support from one another and the end goal and focus set each year."
WHAT IS YOUR PROUDEST MOMENT/BIGGEST SUCCESS WORKING IN THE INDUSTRY?
"From a personal level this would be my most current promotion to Contracts Administrator with the goal to improve and move forward, the amount of trust and what others see in myself that I would not. From a Business Unit level when we achieve our annual budget target this is when I feel most proud."
WHAT CHALLENGES (IF ANY) HAVE YOU FACED, BUT HAVE MANAGED TO OVERCOME?
"None really, maybe changes in management or staff and getting used of big changes made with immediate effect."
HOW HAS ACTEMIUM SUPPORTED YOU IN YOUR CAREER?
"By continuing to employee me!"
WHAT WOULD YOU SAY TO GIRLS IN SCHOOL/COLLEGE WHO MAY BE CONSIDERING ENGINEERING AS A CAREER CHOICE/STUDY OPTION?
"To ensure they are focused and set goals for themselves; both personal goals and work goals. To be open minded and take in all information given, to be able to speak up and ask questions to enable them to learn and grow within the industry."
COME BACK TOMORROW TO HEAR FROM ANOTHER OF OUR INCREDIBLE FEMALE ENGINEERS.