We have signed the Covenant
The Armed Forces Covenant represents a promise by the nation that those who serve or have served, and their families, are treated fairly. All 407 local authorities in mainland Great Britain have pledged to uphold the Armed Forces Covenant. Thousands of organisations have signed the covenant, including businesses and charities.  –ACTEMIUM signed the covenant on 6 August 2021.
A forces friendly place to be
Long before 2021, we recognised the value that Armed Forces personnel bring to a business such as ours.  That's why a number of military veterans and reservists are already colleagues, some who have proudly worked with us for well over a decade.  We know from experience that it can be hard transitioning into civilian life.  We offer a thorough induction program, will assign a buddy to help you settle, will connect you to the existing military network within our business, and will provide you with excellent benefits.  #Always Here To Help!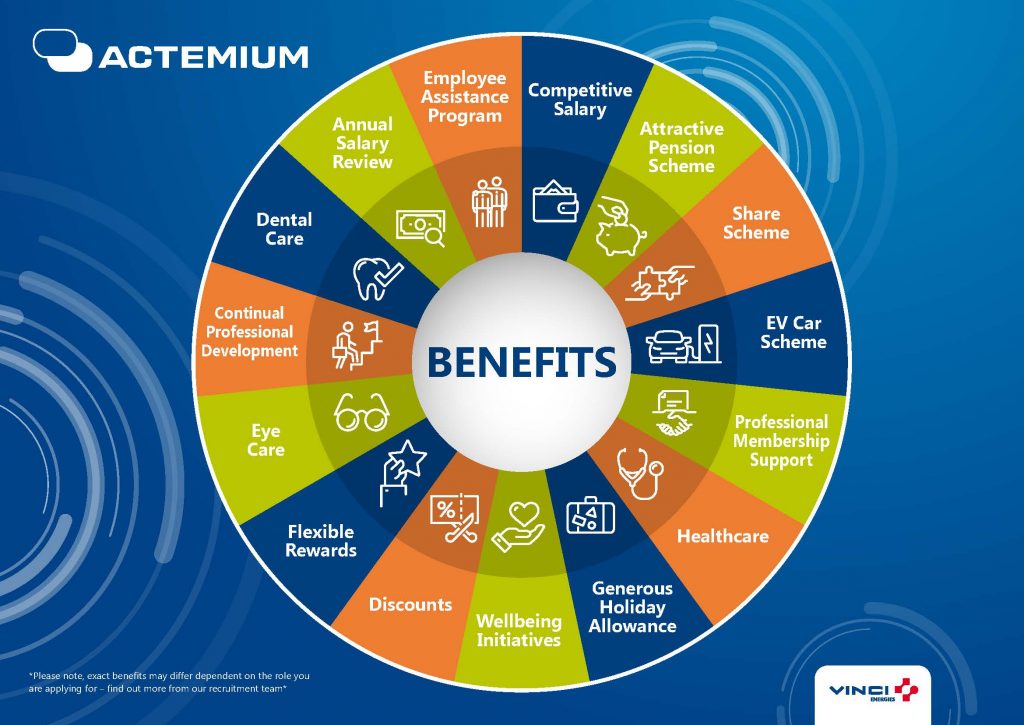 STORIES FROM OUR EX-ARMED FORCES COLLEAGUES
My Journey from Sniper to Safety, Health, Environmental & Quality (SHEQ) Manager
"From as early as I can remember, all I had ever wanted to be was a soldier, an ambition I realised in mid-2008; after completing A-Levels and college courses. I turned down the opportunity to join the Royal Air Force as a commissioned officer in more 'technical trades' and joined the rank-and-file within the RAF's Regiment, the air forces infantry unit. A little more than six months later and I was on my first tour of Afghanistan".
"It didn't take me long to want to excel and move into other areas. I trained with signals, the U.K and U.S Marines before finally settling on my chosen soldiering path of becoming a Sniper. This ambition I also achieved after several months training and gruelling tests. Within the Sniper Section of my assigned squadron, I eventually rose to second in command as I become a non-commissioned officer, whilst also heading up the squadrons Training Cell, a dual role for many years.  Unfortunately, my body could not keep up with the demands the role entailed, and I left the RAF in early 2014 due to injuries that did not allow me to perform my role 'safely', a statement I argued against strongly at the time which I now find ironic given my new profession".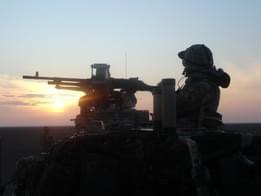 "I did not fall directly into a H&S role when leaving the military.  As stated, being a soldier was all I had ever wanted.  I had achieved it, and I was admittedly a bit lost. I cannot speak for the careers transition partnership and military support now, but when I left, I was told that, as an infantryman, I was basically good to become "A bouncer or a Bailiff". Even my colleagues who had left the military before me had gone into private security off the coast of Africa, a path I very nearly also took. None of these appealed to me.  But regardless, I ended up becoming a bailiff, a job I unwillingly endured for over two and a half years before I found my calling. Qualifications and experience aside, I had allowed others who knew nothing about me to tell me what I was good for based on my military trade alone".
Many ex-servicemen find their way into the SHEQ (Safety, Health, Environment, Quality) profession.  But it was not a path that was obvious to me until it was pointed out by family in the construction industry as something I might be suitable for.  This made the difference as my family knew the real me, not just the rank and uniform. But what did I know about Health and Safety? As it turned out plenty. I had years of experience with planning and preparing transport routes, loading and delivery for ammunition and explosives, was ADR trained, Category C+E trained, FLT trained, had ran several training exercises, cells and shooting ranges, to name but a few roles that required transferable skills, even if they were not immediately obvious. I also had the discipline, organisation and commitment to succeed that is common, if not expected, with veterans. I just needed to learn the specifics of how to apply what I already knew to the world of civilian business".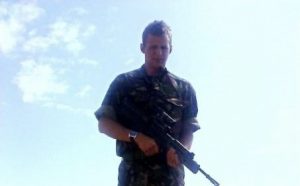 "So, my development journey began whilst I was still employed as a bailiff by undertaking a NEBOSH qualification in 2016 and has not stopped as I write this in 2023. I have branched out into the parallel worlds of Quality and Environmental management alongside H&S and undertaken several SHEQ and leadership/management related courses since that initial step. I have moved from working for a small consultancy, where I went from trainee to senior consultant with my own small team, to the manager of the SHEQ department at a national electrical contracting company. I am a Chartered Member of IOSH, Practitioner within the CQI and member of IEMA. I won't lie that it hasn't been a big effort, one that I don't think I would have achieved were it not for the drive and determination that the military installed in me".
"My military career may seem fairly standard to anyone who has also served or is serving. I have learned since leaving the military though, that what we might consider 'normal' to service members leaves experience and ability to overcome adversity that many without military service cannot comprehend.  My advice to people leaving the military is to not allow others who do not know you tell you what your limitations are. There are so many skills veterans have that are rare in civilian life, and transferable skills that allow for quick transitions into your chosen field If you work hard towards developing yourself in your chosen area".
"I am no longer involved in the military anymore due to my injury having a lasting effect and time constraints from a young family.  But if I was, I would certainly be recommending a H&S, Environmental, Quality, or joint role from my own experience."  James Ross, SHEQ Manager, Actemium UK
From The Royal Navy to Actemium
"I joined the Armed Forces at 18, straight after completing my A Levels knowing that I didn't want to go to university, but also that I was keen to start a career that offered me training and development opportunities. The Royal Navy signed me up to a 4-year electrical engineering apprenticeship, which resulted in me gaining a HND (Higher National Diploma) as a recognised civilian qualification. The opportunity to travel was also one of the things that motivated me to join the Royal Navy in the first place, and I was fortunate enough to have extensive deployments around the Adriatic and Mediterranean seas, plus an operational tour in the Middle East during the second Gulf War".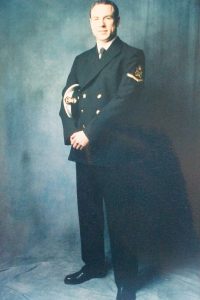 "After completing my training at HMS Collingwood just outside of Portsmouth, I was tasked with running my own section within the Weapons Engineering department on a series of Type 23 Frigates. I headed up the team that specialised in looking after the maintenance of one of the vessel's primary defence systems, the radar tracking and vertical launch missile equipment known as Sea Wolf, designed to launch against any incoming surface-to-surface or air-to-surface weapons that threatened the safety of the ship and her crew".
"Having completed a successful stint as a non-Commissioned Chief Petty Officer, I sat my Admiralty Interview Board (AIB) and was selected to join the Royal Navy College Britannia where I trained for a year as a Warfare Officer responsible for navigating and operating the ship from the bridge. It was during this time that I really began to develop the communications and leadership skills that have benefitted me greatly during my current career".
"After leaving the Royal Navy, I took up a position at an engineering consultancy, specialising in designing equipment for use in the UK's nuclear decommissioning programme. Although I was using my electrical engineering skills, I developed a passion for the project management aspects of the role and undertook further education to gain qualifications both with the Association for Project Management (APM) and Open University. It was this change in my career path which led me through a series of project and operations management roles to where I am today; as a Sector Manager for Actemium Design UK within the VINCI Energies UK & RoI pole".
"My advice to anyone leaving the Armed Forces to take up a new career in civilian life is not to sell yourself short. The technical skills you will have developed are massively valuable to employers and are in great demand. But not only that, it's the behavioural traits that really make ex-servicemen and women stand out from the crowd. The ability to be highly organised, self-motivated, maintain professionalism under pressure and, most important, successfully work with people from a wide variety of backgrounds makes people leaving the Armed Forces a valuable member of any team."  Aidan McManus, Sector Manager, Actemium Design
The Defence Employer Recognition Scheme (ERS)
We have pledged our continued commitment via the Bronze Award nomination, and it is our ambition to achieve the prestigious Gold Award before the end of 2024.  We strongly believe that Actemium's core values align perfectly with the Armed Forces Covenant.