News
Women in Engineering – Dan Naylor

Actemium UK Women In Engineering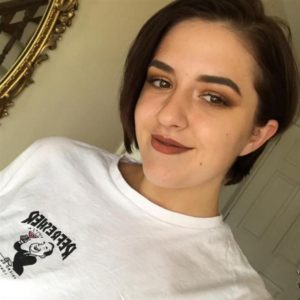 It's International Women in Engineering Day! To celebrate our incredible female employees, every day this week we are shining the spotlight on some of our own women in engineering!
Today, we have Dan Naylor, a CAD Operator at Actemium Design. She tells us how her career began and gives some tips to budding Women in Engineering.
WHAT INSPIRED YOU TO CHOOSE A CAREER IN ENGINEERING?
"When I was 8 years old in Year 3 of Primary School my dad came in for a Parents Careers Day and told the class about what he did as a job (Design Engineer) and from there I decided I wanted to follow in his foot steps. Finally achieved this at 18 years old when I got my apprenticeship at Actemium Design."
WHAT IS YOUR PROUDEST MOMENT/BIGGEST SUCCESS WORKING IN THE INDUSTRY?
"A part of me wants to say that getting the apprenticeship was my proudest moment as it came after 10 years of working towards it. However, I would have to say that completing my Bachelors of Mechanical Engineering (Hons) would come second to that as I did 5 years of a degree within a 3.5 year period."
WHAT CHALLENGES (IF ANY) HAVE YOU FACED, BUT HAVE MANAGED TO OVERCOME?
"When I first started at Actemium Design (formally North West Projects) I was the only woman in the engineering sector. I have gone through people doubting me as well as not believing the position I was in, but I feel this has only powered me to be better in myself throughout this journey."
HOW HAS ACTEMIUM SUPPORTED YOU IN YOUR CAREER?
"Actemium has supported me throughout my entire professional career to date. They put me onto my apprenticeship which meant training me in work as well as supporting me through my degree. they also continue to support me through my ongoing training upon finishing the apprentice modules and degree also."
WHAT WOULD YOU SAY TO GIRLS IN SCHOOL/COLLEGE WHO MAY BE CONSIDERING ENGINEERING AS A CAREER CHOICE/STUDY OPTION?
"I say that engineering is one of the best fields to get into as it holds so many options in itself. There will always be jobs in engineering and as there is such a push to get new people on board there's no better time than now to reach out to companies and see what options they have. Either apprentice routes or also graduate routes are two good options to take and there will be options for both path choices."
COME BACK TOMORROW TO HEAR FROM ANOTHER OF OUR INCREDIBLE FEMALE ENGINEERS.