Today, threats to industrial control systems can occur surprisingly easily and may come from a targeted cyber attack, malicious insider or human error via anything: an infected USB stick, default/weak passwords, insecure remote access, or a phishing emails. The results of an attack can include loss of assets and revenue, loss of production, reputational damage, and breach of data.
If the control system is compromised, this could also be a threat to human safety and life. Our expert knowledge of control systems and cyber security means that we can work with you to implement robust security measures appropriate for your production environment.
We provide turnkey cyber security services: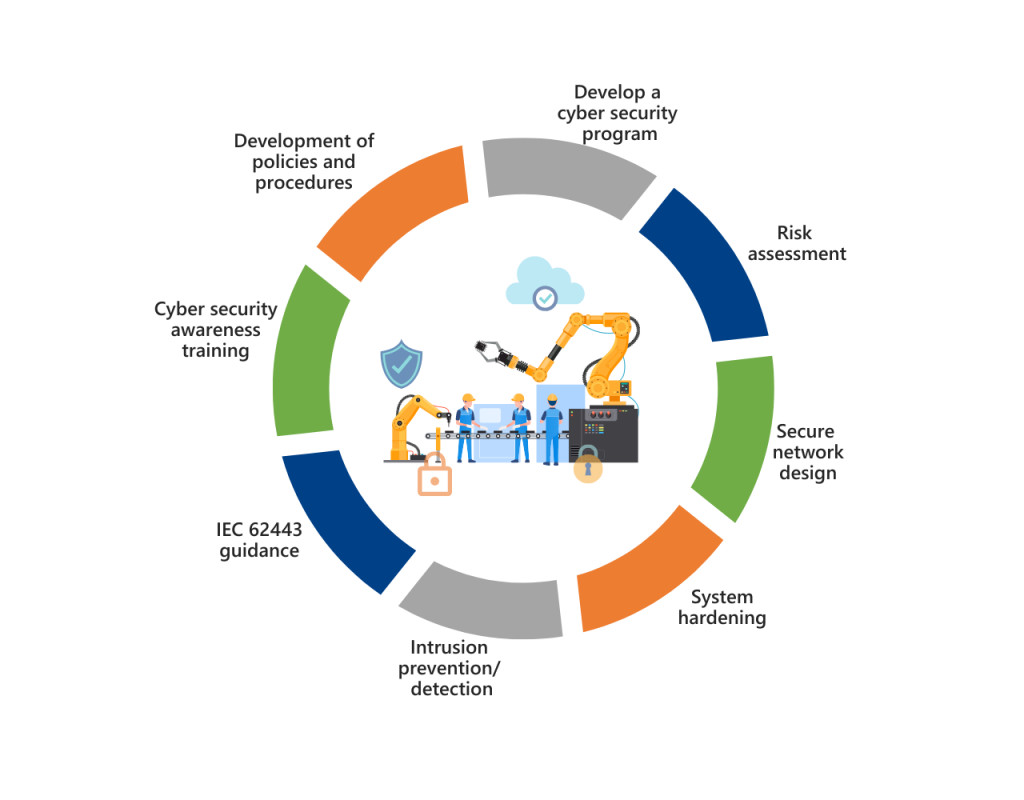 Let's talk today about your cyber security needs
Whether you know exactly what you need, want more information, or would like to discuss an idea with one of our automation engineering experts, we're here to help:
Contact
Did you know?
Taking an integrated approach to optimising both functionals safety and cyber security will help you reduce the risks to both. Our TÜV-certified engineers are ready for all your Functional Safety needs.