News
Our Actemium Automation team is now Cyber Essential certified

Three of our Actemium Automation Business Units recently completed the UK Government-backed Cyber Essentials scheme to ensure we have a clear picture of our own cyber security level and have addressed what's needed to prevent the vast majority of common attacks.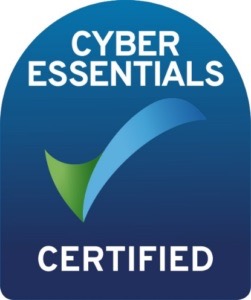 Being vulnerable to the most basic of cyber attacks can leave an organisation open to more serious attacks. Cyber criminals are looking for targets who don't have the controls to stop common of cyber attacks as they know it means they can easily get in to do more in-depth harm.
"This certification reassures our current and potential customers that we are always working to secure our IT against cyber attack," says Mark Campbell, Business Unit General Manager of Actemium Automation Yorkshire. "We're ready to take on any work, including government contracts that require Cyber Essentials certification in order to handle sensitive and personal information and provide Information and communications technology services."
Actemium Automation is now working to obtain Cyber Essential Plus certification, which involves undergoing rigorous remote and on-site vulnerability testing.